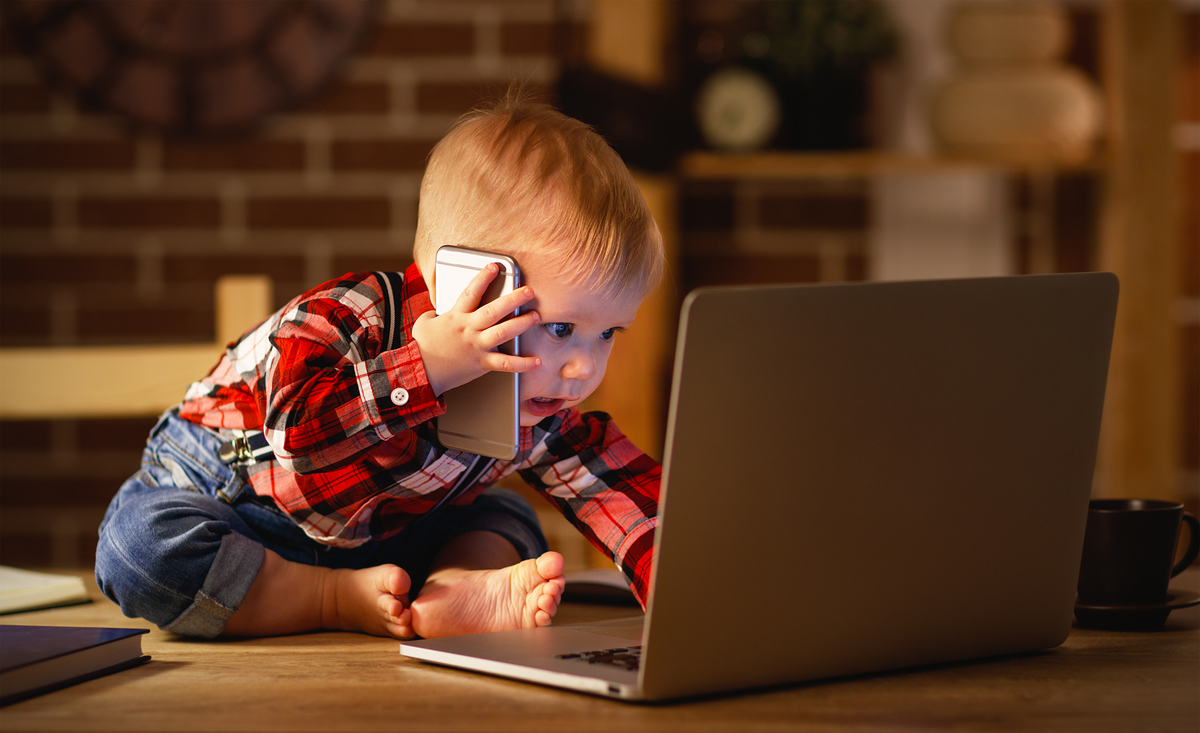 If you have more than one child, you already know that they come into the world with very different temperaments.
Whether they're outgoing or shy, or hate broccoli or love it, they just seem to arrive with different traits. And when the time comes when they get their own phones – probably at the start of secondary school – you may also notice that while one child has a take-it-or-leave-it attitude, another can't seem to put theirs down.
Indeed, a recent report from digital advice group Common Sense Media found that half of teenagers now feel "addicted" to their devices.
Considering that almost every young person over the age of 11 now has their own, that also means around 50 per cent are not.
So given that siblings are raised in the same environment, often by the same parents, why do some find it harder to be separated from their gadgets? The answer seems to lie in differences in the way their brains are wired.
This includes varying levels of impulsivity, ability to concentrate and how their brain reward system works – as scientists have found that some people get more of a 'hit' than others from on-line interaction.
As they get older, you will also notice that some children and teenagers are more influenced by peer pressure than others, and more worried about not missing out. This may also make them more glued to their phones.
But even if only one of your children is becoming isolated by spending too much time online, the fact is that the rows and tension that follow are likely to be affecting everyone in your home.
To address the situation, you'll need to take a whole-family approach. The following tips apply to children and young people of every age.
Don't compare siblings: If you have another child who happily turns off their screen when asked, resist the temptation to hold them up as an example to your more tech-obsessed son or daughter.  If they feel criticised and labelled as 'difficult', they are more likely to retreat – and one of the places they feel safest is in the online world and video games.
Reset your relationship: If your relationship with your more tech-obsessed child has been damaged by rows about their digital use, you may need to take it back to basics. This means spending some one-on-one screen-free time alone with them, as a detox. Whatever their age, try a special weekend away somewhere they've always wanted to go. Two days is a good start for a child or teen to realise they can survive without their phone and start engaging in the real world again. Frame going screen-free not as a punishment, but as a chance for you to spend some uninterrupted quality time together. Low self-esteem is another factor that can make kids and teens retreat too deeply into the online world. So it's important to use opportunities like this make it clear you love and value them unconditionally –and that you also 'like' them to bring them back into the family. Make sure your other children don't feel left out by planning some separate one-one-time for them too, even if the reasons are different.
Devise a whole family routine: After your child has realised they can live without their phones– and their friends won't disappear overnight if they haven't kept up their Snapchat streaks – it's time to set up some rules that will become routines, like limiting smartphone use to an hour a night after homework. Make it clear the rules apply across the board– so no one will feel penalised and everyone benefits. The underlying message should be that as long as you are paying the phone bill and they are living in your home, these are rules for everyone in the house.
Think of it as a health issue: It can be a hard job to wean kids off tech if it's starting to interfere with face-to-face interaction and they are aggressive when asked to stop. It may help you stick to your guns by thinking of it as a health issue. You wouldn't let only one of your children eat junk food at the expense of healthier choices at the dinner time, so why would you allow just one to spend more time on their own online – at the expense of their real-world experiences and relationships?
Make real world activities more interesting: Organise activities like playing board or card games, cooking together, DIY or craft projects and spending time outside on activities like walks and camping trips. Pick activities that the whole family can enjoy, reminding all your children how much they can enjoy the real world – with the rest of the family too.  Introduce regular tech-free days at weekends for activities, and screens will start to lose their lure.
An open-door policy: This isn't about banning technology, far from it, so there will of course be times when your children and teens are engaged with their computers or mobile devices. Without becoming overbearing, keep an eye on their online activity by establishing, quite literally, an 'open door policy' for all the family when they are using the internet in a separate room. This will allow you to pop in every so often to interact with them and prevent them from isolating themselves from the rest of the family for long periods.