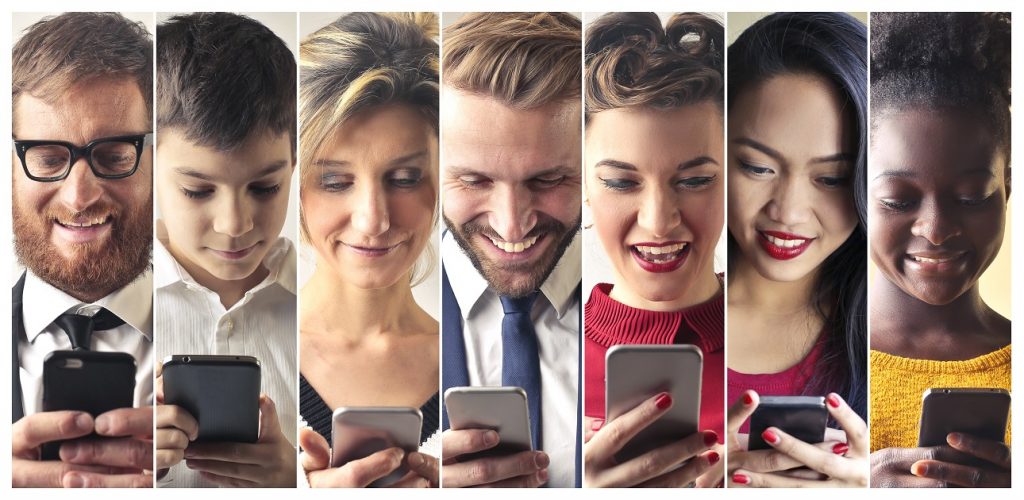 Rare is the parent who isn't frustrated by how much their children are using tech but are we grown-ups much better? Many of us are also using smartphones and tablets more than we'd like to.
Research has suggested we look at our phones between 85 and 200 times a day; that's an awful lot of tapping, swiping and sharing, especially when we could be interacting with loved ones face-to-face.
Cutting down our tech usage is positive for both our children and ourselves and for various reasons. First up, it helps us to set a decent example; kids learn and mimic the adults around them after all. Plus, if we're telling our offspring to put their gadgets down, we undermine our own authority if we're permanently attached to ours.
One study, by the University of Michigan and Illinois State University, has even linked parents' phone 'addictions' to poorer behaviour from their children. That tantrum might have been triggered by you being glued to your phone it seems.
It's not only about being a good influence, we're feeling increasingly beholden to our devices and want to cut down their use for our own wellbeing too. Doesn't it all just feel a bit much these days? If this is you, here are some tips and ideas on how you can become less of a 'slave to the machines'.
Analyse your screen use patterns
Begin by considering how, when and where you need to cut down your tech usage. Which aspects of your relationships are screens getting in the way of? Think about different times of the day and activities you do – mealtimes or when you're with your kids after-school for example.
Next up split your screen time into 'essential', 'entertainment' and 'offline-online switches' tasks. Essentials could be periodic checks of work emails, or looking up something functional online, such as traffic news or cinema times. These are usually non-negotiable and just part of life.
Entertainment tasks are the ones you can more easily cut down on and limit to set hours, so they don't get in the way when you're with your kids. This could be checks of the news, sports results or social media or the class parents' Whatsapp feed. 'Offline-online switches' are activities that we might traditionally have done in other ways, such as reading on a Kindle, looking up a recipe or watching TV. They're still the same activity as ever, just delivered more efficiently online. These don't need to be counted in your tech use analysis if you'd have been doing them anyway.
Set screen rules for yourself
As a parenting writer, I often recommend mums and dads set screen rules for their children but we can benefit from some ourselves too. Taking your analysis above, think about what these could be.
Could you ban tech between getting up and school drop-off or during mealtimes? Or for the last hour before you and your partner head to bed, so that you spend quality time talking, instead of staring at your respective gadgets?
Determine your new rules, write them down if needed, share them with your nearest and dearest if they'll help keep check on you and stick with them.
Try a digital detox
Powering down for a short spell allows you to experience the feeling of not being enslaved by your phone. How about a family digital detox one Sunday or during a holiday? If you feel it's been beneficial, maybe make it a regular event? You might well find it liberating.
Switch off notifications
Every time your phone pings a message notification, it's extra-tempting to pick it up and check what's going on. By muting non-essential notifications, you'll be lured into doing so less often.
Employ the different connection modes of your phone and tablet
If you need your gadget for something specific e.g. reading a book in the e-reader app or looking at a recipe, switch it to flight only mode. This cuts down the temptation to sneak online for a distracting browse at something unrelated.
On your phone, try turning email and social media notifications and data off sometimes but leaving the 'phone only' function on, so you'll still be contactable if needed.
The adage 'out of sight, out of mind' applies here
Cut down temptation to keep looking at your phone by creating physical distance between you and it. Leave it out of the bedroom overnight – get an alarm clock if needed. Keep it out of sight whenever possible, rather than with you on the sofa, dinner table or your desk. This really will curtail the urge to 'just take a look'.
Set a timer for social media/ browsing
When browsing online or checking out social media such as Facebook or Instagram, prevent yourself from getting drawn into that endless cycle of visiting different sites and feeds for updates, by setting a timer for say 20 minutes. Two spells of this twice a day should leave you feeling in touch and informed but not overwhelmed.
Question the worth of your online activities
If you feel you're getting sucked in too much, ask yourself 'do I really need or want to spend my time doing this? Is there something else more valuable I'd rather be doing?' That might be reading a book, art or craft or an extra bit of quality time with your family.