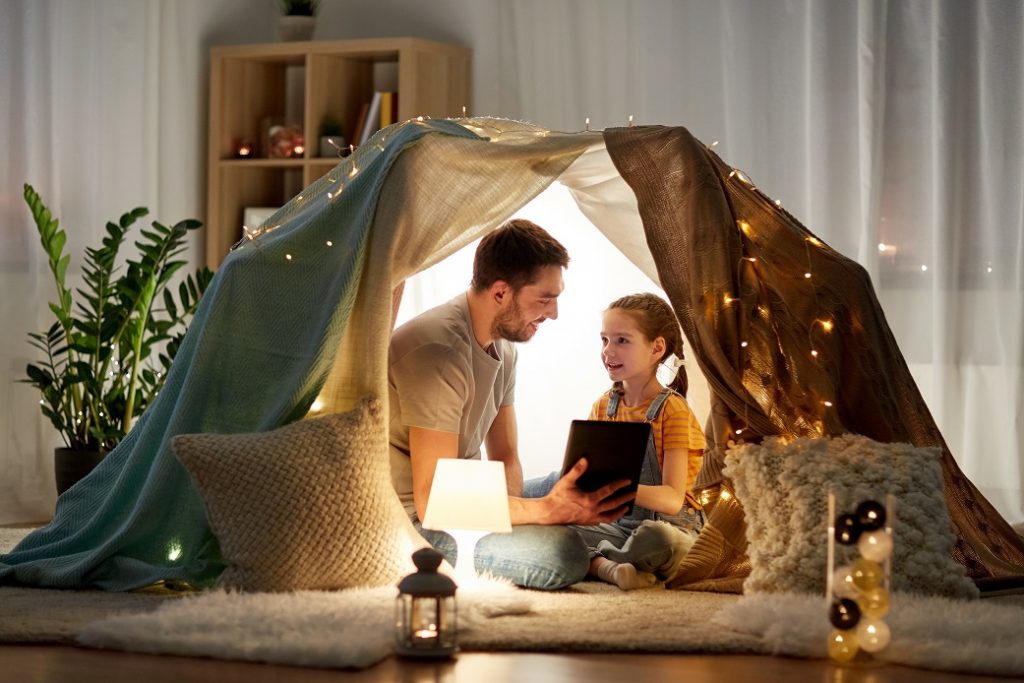 The media brims with stories about how screen use harms our kids' – and indeed our own – wellbeing. Undoubtedly too much tech is a bad thing for children; it's associated with all sorts of negative outcomes, from disrupted sleep to obesity and mental health issues. But despite this, amidst the aggressive video games, endless YouTube videos and social media feeds, there are amazing, positive things our kids can do online. Some are educational, others can help the family to bond, yet more inspire young minds!
Here are a few ideas to show that tech – used wisely and in moderation – can be a force for good.
Star gaze
Few aspects of nature inspire more awe than our night sky – even for this generation who've grown up with all the excitement that the Internet brings. Download one of the star gazing apps (try Star Walk, Mobile Observatory or Sky Guide), lift your smart phone skywards and together you can discern your Orion from your Ursa Major. These apps highlight planets and individual stars as well as constellations. Just make sure your child takes time to look directly at the beauty of the starry sky, rather than only seeing it via the screen.
Learn a language together
Clearly this won't apply if you're spending your holidays in Blackpool or Brighton, but if your family is heading abroad this summer, why not pick up some of the local lingo together? Language learning is easier and more fun than ever, thanks to a myriad interactive and engaging apps and sites.
For older children and adults, the leading options are Duolingo and Babbel. Both are free and cover loads of languages with bite-sized lessons, points for completing a session and speed challenges.
If your child is already learning a language at school, there's also masses online to give them extra practice without it feeling too much of a chore – try looking at foreign kids' TV channels or articles relating to their hobbies in the target language.
Begin a blog
Pre-teens and teens with a strong interest might enjoy sharing their thoughts on whatever they're into with their friends or the wider world. It could be on anything from fashion to sport or cookery. As a starting point, get them to define what their blog will and will not cover and a list of initial post ideas. Do remind them not to post anything too personal or their contact details though.
Read more!
Many parents are a little suspicious of e-readers, believing print books to be better, but e-books do bring benefits that traditional print books lack – the ability to change the font size to suit or to look up a word's meaning just by pressing your finger on it, and the chance to download the next book in a series instantly, for example. If your child is more enthused about reading this way, what's not to like? It's wise though to turn off other functionality, such as a web browser, to minimise distractions.
Keep in touch with distant relatives
Most of us have family far away these days but the Internet has brought us new ways to keep in touch, beyond letters and standard phone calls. Whether it's granny in the next town or cousins on the other side of the world, the likes of Facetime/ Skype, photo sharing sites and good old email, allow us to communicate with loved ones wherever they are. So tech really can bring us together!