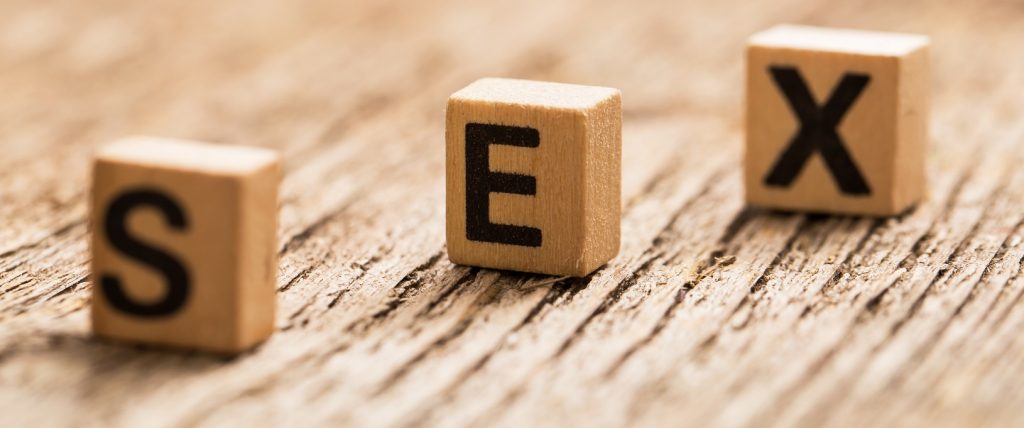 Sexual development in many ways and for many parents feels quite fearful as is marks a segue into adulthood whilst our children can still appear to us to be so young and childlike. However the first point to consider with sexual development is that like any other part of growing up, it is a normal process with multiple stages. The important thing for parents is to not push back against it but to approach it openly in the way that you do all other changes, growths and developments in your child's life. The fact is that they will be curious about bodies, how they work, the differences between boys and girls and the question that every parent gets asked inevitably is where babies come from.
Allowing dialogue around these topics will help your child to understand the sexual world around them, and help them to shape their understanding of where the boundaries between private and public activities are, and how they understand and therefore express their sexuality. As parents if you can facilitate open conversation it also means that you can better understand your child's development of their sexuality, as they will be able to talk to you about it and approach you if they have any questions. This puts you into the position of positive advocate of a good all round sex education.
The stages of development
Sexual development tends to be split into four brackets, although each child is an individual with different experiences. The stages are ages 0-4 infancy, young children ages 5-9, pre-adolescent ages 10-12, and adolescents 13-16.
It's important for you as a parent to have an idea of what is appropriate for your child's age and stage because this will help you to spot anything you think you should be worried about. Key considerations are sexual behaviour that is significantly advanced, or where they are less inhibited around exhibiting sexual behaviours. This is because children don't necessarily understand that what they are expressing is sexual in the same way that we as adults do.
Understanding what children have learned about sex
We aren't born with the feelings of shame that we currently have around sex, they are learnt and so children pick them up rather than it being innate. So until they are educated about what is appropriate for particular situations, e.g. private vs public, they may just model or mimic what they are seeing around them.
What is very clear and that we have to consider, is that we have less control over how our children are exposed to sexual content nowadays on the internet, television, media and advertising; and so we have to be responsive to that, as the one thing that avoiding it won't do, is make it go away.
Children and their bodies
Again this is a useful conversation starter for exploring with them what they have seen, what they understand it to mean, and the right context for such behaviours to happen in. This can be a valuable opportunity for you to give them factual information that advocates consent and relationships as a part of that.
It is also key to realise that our bodies are a source of pleasure. Skin on skin contact is innately comforting with one of the first things we do once a baby is born is have them put on our chest. It is a primary way of us comforting ourselves and others, and so it should not be a surprise that children touch themselves as a form of self soothing – it feels good and they like it. As adults we are no different, we all enjoy things that create enjoyable sensations. This obviously includes the genitals which some parents can find challenging. The genitals have high density of nerve endings and are designed for us to experience sexual pleasure, and later in life masturbation can be a part of a healthy sex life and ones learning about their sexual preferences.
Children will explore their bodies from head to toe and the genitals sit in the middle of the body, also not far from the height at which are hands naturally hang; so most children will explore with touch in the way that they do the rest of their body. Again in early years the association between the genitals and other body parts won't be innate, it will be leant; as typically children will experience different reactions from the adults around them in response to where they are touching or what they are doing (typically we see young children celebrated for discovering their toes but scolded for having their hands down their underwear).
Creating a positive influence
This leads us back to the point of thinking about how the adults around children can positively influence their definition of, and relationship with sex. In helping young people to allow sex and sexuality as a part of their worlds without feeling the need to block it out or hide it as those before them have, is likely to lead to a more positive long term sexual relationship with oneself and with others. The important thing to realise is that not talking about sex will not mean that it won't be a part of your children's lives. If you don't talk to them about it, someone will and it may be someone without accurate information. These conversations and the way the topic is approached may shape your child's perspective and understanding of themself as a sexual human being; and accepting this part of being human is normal is the perfect place to start.
Useful Links
https://www.nspcc.org.uk/preventing-abuse/keeping-children-safe/healthy-sexual-behaviour-children-young-people/
https://www.parentsprotect.co.uk/files/traffic_light_helping_you_understand_the_sexual_development_of_children_5-11.pdf