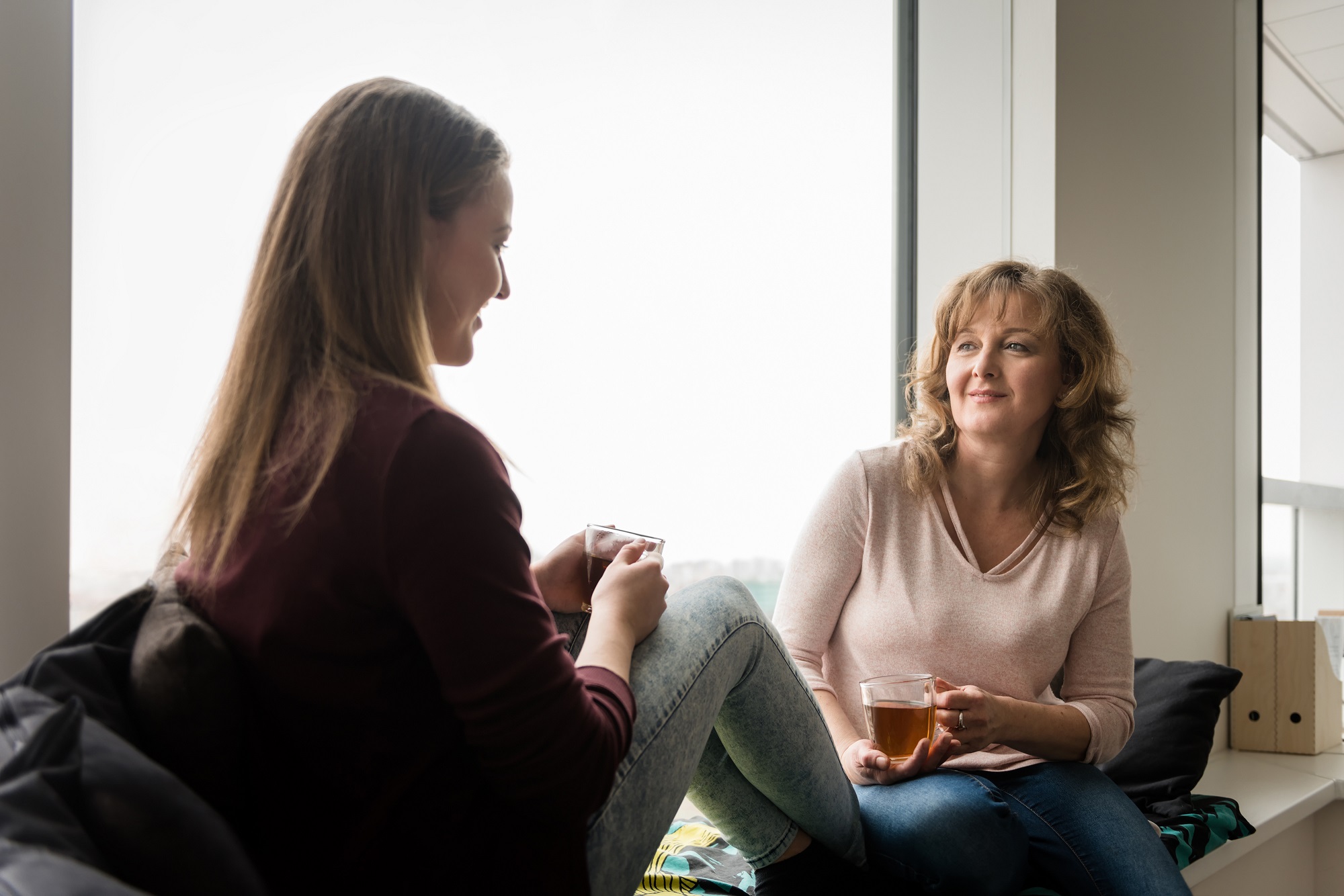 Talking to one's children about sex is likely to be a conversation that many parents would, given the opportunity, choose to avoid. Sex is a taboo subject and brings up feelings of discomfort for many, but by not having the conversation we are really doing our children a disservice. We educate, discuss and encourage exploration and curiosity in most other areas of our children's lives, and the only difference when it comes to sex is that it feels not only more complicated, but like it 'shouldn't' be discussed.
But this is exactly why it's so important to do so. In our current culture sex in all forms, shapes and sizes is more accessible to young people and children however much we think we are in control of their browsing ability; and this is why it's so important for the conversation to keep up.
Sexual development is a part of natural and human development, and from a young age children are interested in how things work, how babies got here, and the differences in their bodies especially related to the sexes. As parents our opportunities to approach this subject with our children are limited as the older they get, the more embarrassment they will feel and more reluctant they will be to engage with the topic with adults. The risk of this of course is that they look for verification elsewhere, namely the un-vetted, unfiltered, completely accessible, internet.
This is our chance as parents to therefore be the source of reliable and accurate information about sex and all that goes with it. We have opportunity to not reflect the shame and embarrassment that we feel about sex as a culture, and instead can model a healthier approach to asking these questions and providing an at-home sex education.
It's not just as simple as the 'birds and the bees' talk
Like anything else in life repetition creates comfort, familiarity and de-sensitisation and this is a useful approach to take when it comes to introducing sex into conversations with your children. Instead of a one off talk or discussion where you explain what sex is; think about the best approach as hundreds of instalments of conversation across a longer period of time. The subject repeatedly and naturally being a part of conversations will signal to your children that it's ok to discuss, rather than one that will evoke strong reactions in those around them. The way that we will understand sex at different ages and stages will also shift, and this on-going instalments of information will give them enough to consider for their age and stage.
Use prompts and seize the moment
You can not vet every single tv show, film, magazine, advert, website or book. When you least expect it sex or at least the intimation of sex, or a sexual contact between a couple will come up. Every parent is going to have that moment when they just want to cover their children's eyes, and it's likely that everyone will sit awkwardly and pretend that they are not all watching the same screen. But, use this as a chance to ask questions, exploring with your children about what they just saw and how they feel about it. It will likely feel challenging with a big elephant in the room being sex, but it's a perfect introduction into a conversation.
Think about the values, not just the act
Sex isn't just about what we do, it's about how we do it; and so alongside the conversation about how sex works is how we think and feel about it too. Think about what your values are for sex, and what you would like to pass onto your children. For example, especially with current campaigns like #metoo bringing so much to light, the importance of discussing consent. So including a phrase such as 'they both agree to do this' so that the message is clear from an early age. Another great example of a discussion around consent can be found in the video consent as a cup of tea https://www.youtube.com/watch?v=pZwvrxVavnQ&t=3s
Private Vs Public
Something we often trip up over when it comes to talking to children about sex is what to call body parts. We often refer to girls genitalia as a 'front bottom' which although isn't the adult name for it, is at least geographically correct. When deciding what language to use, try and hold the factual words – penis, vulva and vagina not too far away from the conversation. Those parts of the body exist and children are intuitive about picking up feelings of shame of embarrassment, and what is more positive to encourage is ownership of their bodies. It's also important to tell them about the difference between private and public body parts so that they can start to learn what is appropriate.
The National Society for the Prevention of Cruelty to Children (NSPCC) PANTS Rule has great information and activity packs and games that you can order to start the conversation at https://www.nspcc.org.uk/preventing-abuse/keeping-children-safe/underwear-rule/
Go to them earlier than you think you need to
It is worth trying to start the conversations and offer values about sex with your children before they are exposed to sexual content and material, and at least before they become sexually active. Before this happens you have the opportunity to give them some education about what to expect and what real sex is about. This means that you have put down some form of blueprint for them to then check any future content against rather than them just assuming that what they are seeing is accurate – especially as most of the sexual content available is created for entertainment purposes and so offers a less realistic representation of the everydayness of sex.
The goal of this topic of conversation is that you want to create a safe space for them to approach you if they feel the need to, and the more you are able to discuss it like any other part of their health and lives, the less of a big deal it will feel to everyone. They may laugh, or tell you it's 'gross' or 'embarrassing' but as a parent you can be a resource for asking those embarrassing, sensitive, emotional questions and being open to their curiosity. The key thing to remember when talking to your children about sex, is that any conversation is better than no conversation.