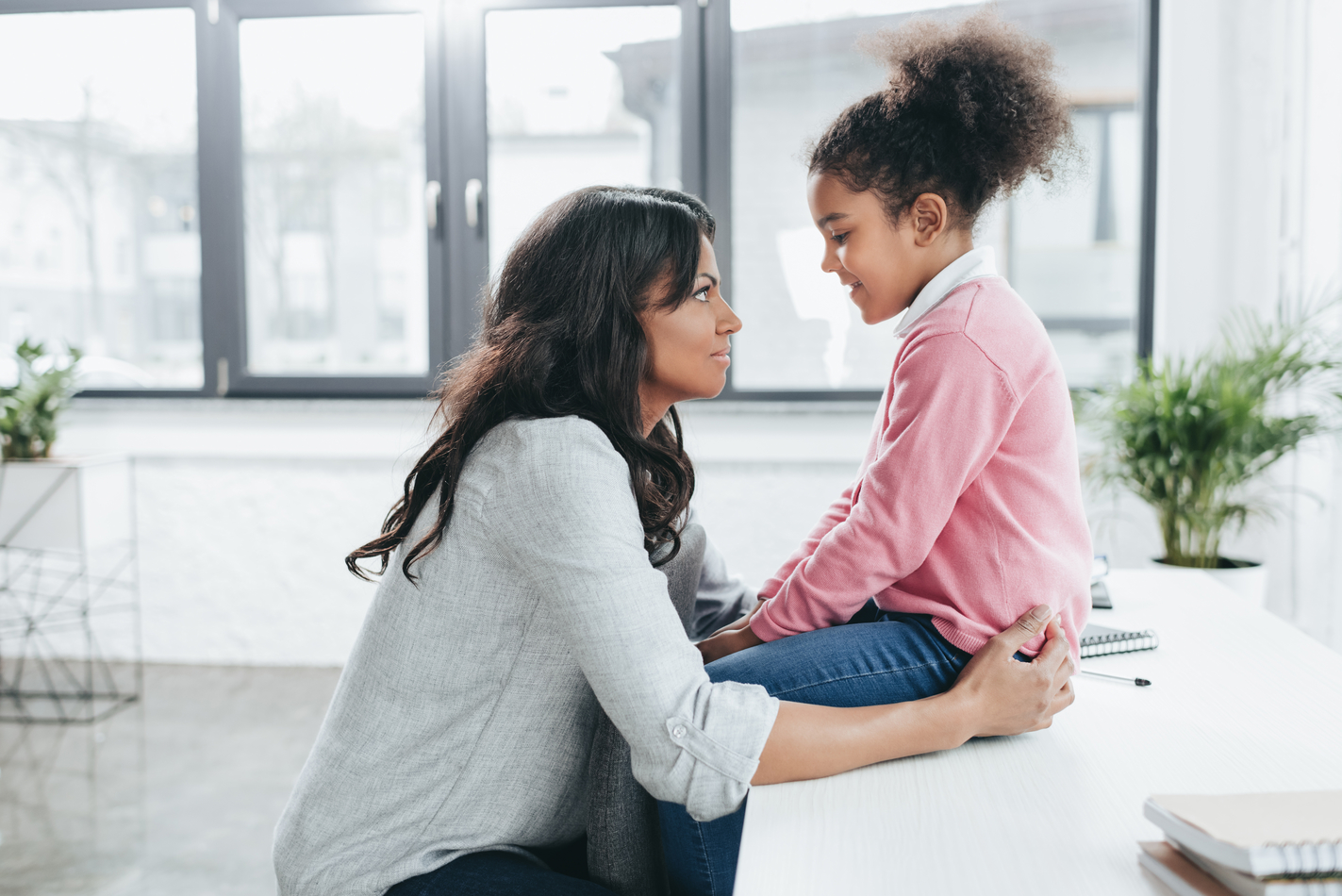 Allowing your child to access the internet can feel a bit like granting them permission to go out with their friends at night for the first time; the depths of the web are uncharted territory and one of the most common fears parents have is that their child will find something online that frightens them. It might be an inappropriate relationship with a person they've met virtually; it might be a website's content that scared them.
Prepare your child by discussing the various things that might go wrong, and what to do if they do encounter something scary; you're training them to make good and safe decisions. Your child may encounter scary situations at a young age – as early as primary school. The longer children spend online unsupervised, the more likely it is that they will encounter something that prompts fear or discomfort.
Here are practical steps you can take to manage both your child's activities online and to ensure that, if they do encounter something that makes them uncomfortable, they seek help from you or another responsible adult right away.
Personal space: as with the sex talk, just as you've taught your child bodily autonomy and physical boundaries, so, too, should you introduce the idea of virtual boundaries: remind children that, online, they don't know who they're talking to, so they should not share personal information – name, school, address, age – with anyone they meet online.
Restrict unsupervised time on devices: keep computers in public/family rooms, not in children's bedrooms, and have a look at their browser history and talk to them about what they're up to. Keeping phones and tablets out of bedrooms is a good rule of thumb for the whole family.
Have the talk: be open about what they might encounter online – nudity, sexual situations, violence. It can be helpful to initiate such potentially awkward conversations in the car or on a hike or dog walk, because it's easier to discuss sensitive things when you're not staring at each other. As with the sex talk, this isn't a conversation that happens all at once; you'll want to somewhat regularly return to the issue of online safety in order to check in with your child and give them the chance to air any concerns.
Bullying: it's useful to remember that your child is highly unlikely to meet a predator online (a US study found that reports of unwanted sexual solicitation online have dropped significantly, as have requests for real-life meetups with predators). However, instances of cyberbullying by kids known to children in real life have risen dramatically. Talk to your child about recognising bullying behaviour (their own and that of others). Remind them that this can come in the form of emails, messages and via social networks, and tell them that if they encounter this they should tell you right away; it could be a matter for police.
No judgement: open lines of communication in a non-judgmental atmosphere should be set from your earliest interactions with your child. But it's never too late to try to improve the dialogue. Remind your kids that people get into difficult situations – even you! – and the best thing is to come and talk to a trusted adult, such as a parent or a teacher.