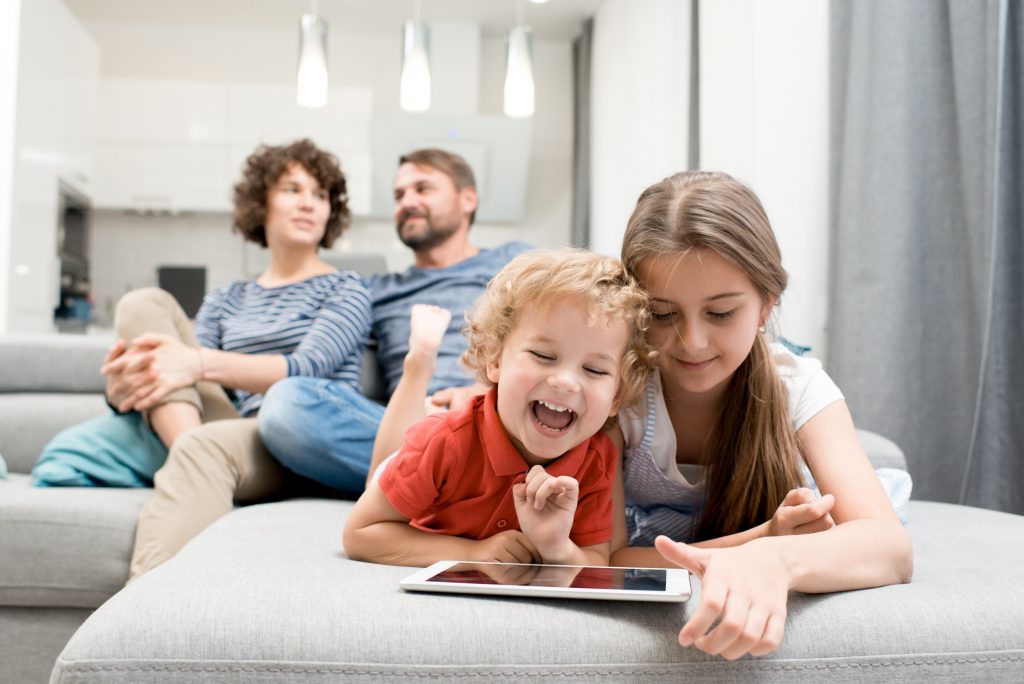 Educating your child about surfing the web is like sending them out for their first solo outing; they are excited and you are, inevitably, worried. As a parent, you have two jobs: first, express an interest in what they are consuming. Second, make sure that your child knows that if something makes them uncomfortable – I don't care if they are 5 or 15 – they should talk to you right away.
Values
Talk to your children about the videos, games and sites they are consuming, and make clear what your values are, and – crucially – why. If you don't like that apps for children are often targeted at girls and boys separately, for example, with girls getting a sea of pink hairdressing games and boys a seemingly endless stream of violent weapon-filled combat zones, tell your child why (and steer young children towards the excellent Toca Boca, which offers inventive open-ended playful zones for all kids).
Make sure that this is a dialogue: if you don't like Paw Patrol, or Minecraft, but they do, ask them why. Your role here is to help your child make choices that they and you are comfortable with. Help them set up bookmarks to sites you both like. On YouTube, one way to steer your child towards things they and you will find appropriate is to subscribe to channels, rather than surfing aimlessly. But that's not a licence to leave them to it; keep talking about what they're watching.
Safety
As frightened as you may be, remember that your child is far more likely to be bullied by someone they know – or to bully someone they know – than they are to be groomed online. Remember, too, that that bullying can have very serious consequences. You should weight your conversations accordingly; rather than focusing purely on "stranger danger", talk to them about how to be kind online. How do they want to treat people and be treated? What role does social media play in a person's sense of self-worth? Are selfies dangerous? What should they do if they witness someone bullying someone else? (Hint: tell you right away.)
The point here is not to overwhelm your child with information they may not be ready for; the goal is to prepare, not scare. In the same way that you deliver the sex talk gradually, over years, led by your child's questions and responding with facts that are understandable for the child's age and stage, you should slowly teach your child about online predators and about pornography. Remind them never to share any personal information online with anyone.
The most important thing is this message from you: let them know that if there's anything that seems weird, or makes them feel uncomfortable, they should tell you about it right away. Tell them you won't be cross – you just want to know.
This all seems stressful, but an optimist might see this as a chance to bond with your child over something they enjoy. And, who knows, by talking to them about their particular preferences online, you may even learn a thing or two about your own child.