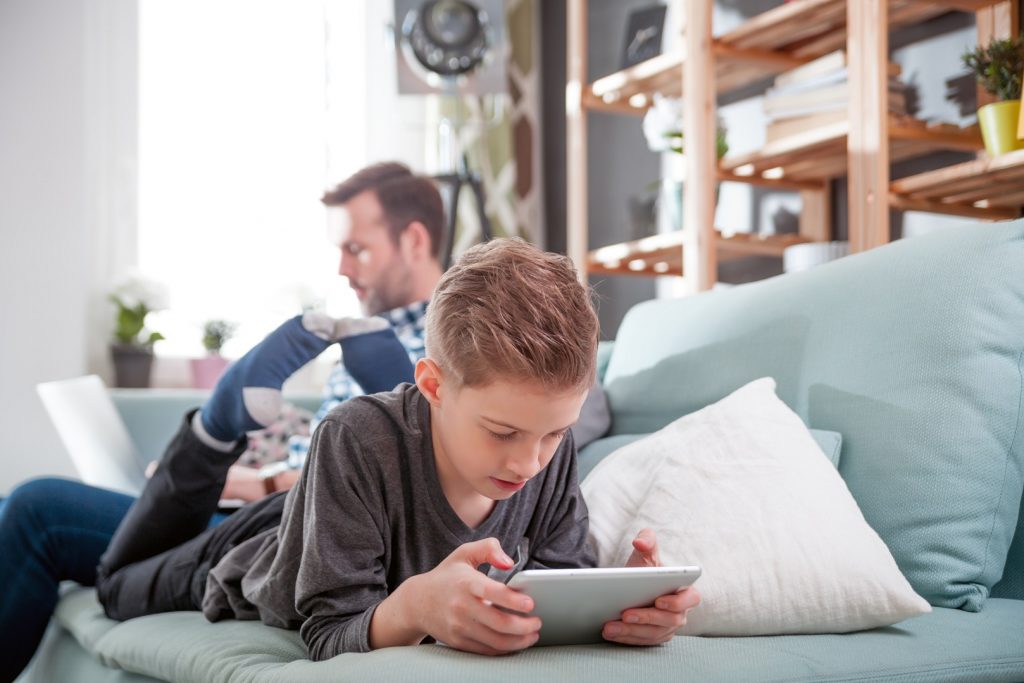 My childhood memories of Christmas used to be about chatter and noise, high-spirited board games and loud disputes about sharing toys. But it was on Boxing Day a few years ago that I looked at the family gathered around me and noticed our home looked more like the departure lounge at Heathrow, than a noisy, fun-filled celebration.
All the children, aged from three to 16, including our visiting nephews and nieces, were quiet, each absorbed by what new mini-computer Father Christmas had brought them.
But as I was observing them all from behind my MacBook, as I compiled our annual digital photo album, I was hardly in a position to talk. As I surveyed the scene, it occurred to me that as family were not together. We were simply in the same room, at the same time.
If you want to regain the balance, try these approaches:
Make time to be together: Painful though it may be to admit it, the truth is that kids often retreat into tech when parents do the same – or we give it to them to keep them quiet.
If you also spend a lot of time looking on your own screens, they may also fear you are too busy or think that what you are looking at is more important or interesting than they are.
As corny as it sounds, children really do spell LOVE as T.I.M.E. So every day, put away your gadgets and set aside a special period of time in which you tell your child you just want to chat and be with them, even if it's just 15 minutes.
Don't use this time to lecture or try and teach them anything. Let your child take the lead so they feel relaxed and secure with you – and that you value them.
Phrase screen-free time as a plus: If you realise that it's time to restore the balance in your home, you may be so keen for a new start, you may launch off with an announcement like: 'Right, things are going to have to change around here.'
However this approach will not only make your feel as if they have done something wrong. Your children are also likely to be so used to having their gadgets all the time, they will panic at the thought of being without them.
Instead at a neutral time, and when they are glued to their devices, talk about how this is an issue for the family as a whole.
Try something like: "I feel like when we are all looking at our screens, we are all doing different things and not really talking and having fun together.  Do you sometimes feel like I don't have time for you when I am on my computer? I sometimes feel like that when I see you on yours. Shall we look at ways we can do things together that don't involve screens as I love being with you when it's just us."
Google has released an app called Family Link, which parents can use to remotely lock their children's phones at the touch of a button – this is a great tool to use during family dinner time, or whenever you'd like your children to be tech-free for a certain period of time. It also doubles up as a monitoring app and allows parents to track what their children are up to on their phones, to prevent "addiction". This would also come in handy for parents who themselves have trouble staying off their phones and switching off for family time.
Get them off the sofa: Children often spend too much time with their gadgets because they have forgotten how much fun they can have in the real world without them – or they are not sure how to fill their time any other way.
As a parent, this will mean you may have to remind kids how to enjoy themselves without a phone in hand. Hold a family meeting to talk through ideas about activities, games and craft projects which don't involve screens.
You may be surprised by how open to suggestions your child is, because what they want most is one-on-one time with you. Here are some useful sites full of clever ideas and a range of entertaining activities: