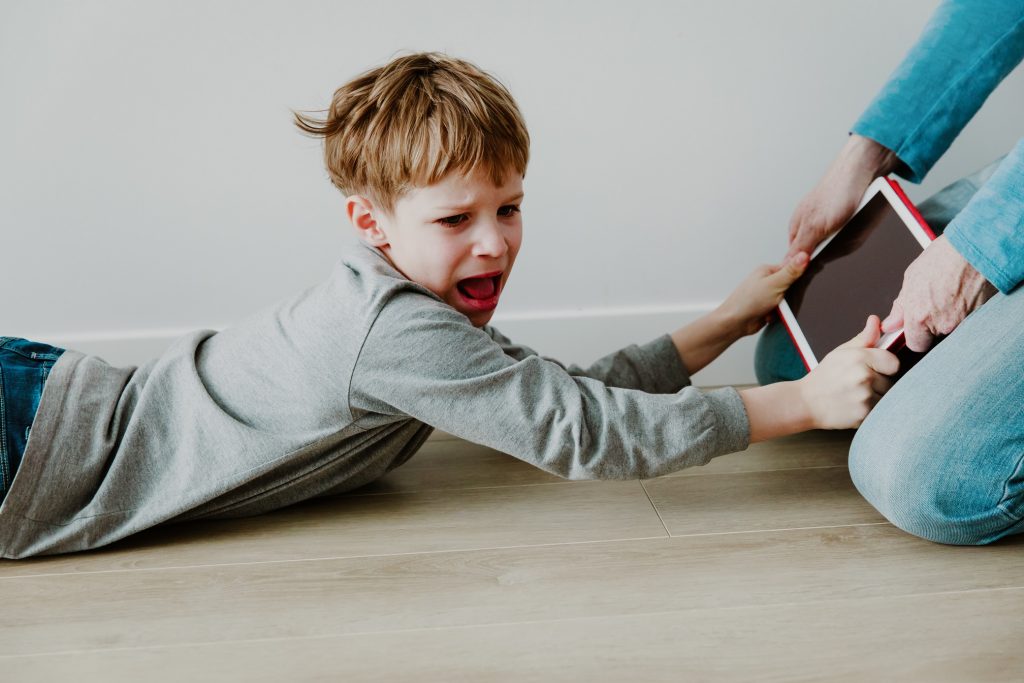 Once your child enters the public domain, you can no longer control what they encounter. When they start at school, they're inevitably going to hear "information" – true, false, fanciful – from other children. From the moment you hand your child a smartphone or tablet, you stop being able to control the messages they are exposed to about a host of subjects.
There is a lot of advice on how to protect children online. Companies from Samsung to Apple have family pages, which reassure parents that they can make devices "a safe place for kids". You might, for example, disable the Safari web browser, or parent virtually by stopping your children from installing apps – including social media or photo sharing – by enabling iTunes' "Ask to Buy", which allows you to approve or decline your child's app purchases and downloads straight from your own device.
YouTube offers Restricted Mode filtering– though an article on its own safety website acknowledges that this will make searching just "a little safer".
And that's the thing: filters are imperfect and subjective. Netflix kids – surely a safe zone, a parent might suppose – hosts dozens of programmes aimed at children that I find outrageously sexist, for example (I'm looking at you, Barbie: Life in the Dreamhouse). There are plenty, again, aimed explicitly at children, that are more violent than I would like.
And even if you were willing to accept that Apple or YouTube are a great judge of what is appropriate for your child, I can pretty much guarantee that your child is already more technologically savvy than you are. While younger children may not know how to change settings – yet – you probably won't be the first person they tell when they do figure out how to navigate a device. And while some companies put safety settings behind a password, that's not always an option – plus, everyone in your family knows the name of your first pet, anyhow.
The only 100% reliable way to keep your child safe online is to sit with them the entire time they consume media. And you probably aren't going to do that. So here is the next best thing: early on, establish open channels of communication with your child about what they – and you – are consuming.
For example, your child is guaranteed to hear talk about sex from other children. Assume that they will also see pornography – on or off-line – earlier than you might like. Prepare them for these things by getting your message in first: think about your family's values and discuss them. Talk about why you don't like shows that, for example, portray women as beautiful airheads, or male characters as emotionless aggressors.
But don't get on a soapbox; this is a conversation. Talk to them about what worries you, and ask them what troubles them. Ask them what they know about bullying – in real life and online – and come up with a plan for what they can do to avoid doing it themselves, and what they can do if they are bullied (hint: come to you). And don't assume that this is a one-time conversation; this is to be continued, regularly, so that when, inevitably, your child does encounter something unpleasant, they identify it as inappropriate for them, and they come to talk to you about it.