---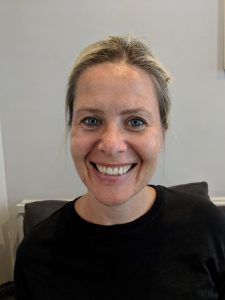 Suzanne is a news and lifestyle journalist with a strong 20 year career working across a broad range of media. From covering breaking news to interviewing A-list celebrities on the red carpet, Suzanne has developed first-class skills when it comes to writing about and reporting on events. As well as covering all areas of lifestyle including health, beauty, travel and wellness, Suzanne has written widely on family matters and is a well-respected parenting journalist.
Suzanne's work is regularly published in many of the leading newspaper, magazines and websites. With a passion for live television reporting, she is also a regular face on camera for ITV daytime breakfast TV and Sky, where she is often seen reporting on topical issues. She is also the face of the latest Vanish TV advertorial campaign and sits on a judging panel at several award events.
More importantly, Suzanne is a mother of three boys so has seen first-hand the importance of Internet safety, the pitfalls she has undergone herself and the tools she has implemented in getting both her kids and herself on track.
Twitter: @suzanne_baum
---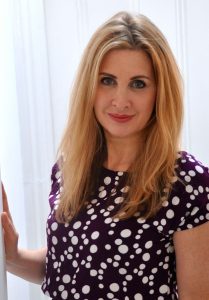 Mother of two Tanith Carey is an award-winning national newspaper journalist and author. Her ten books with a range of major publishers, mainly on parenting, have been translated into 15 languages, including German, French, Arabic, and Chinese.
Tanith writes on social trends, parenting and relationships, health and science, among other subjects, for a wide range of publications including the Daily Telegraph, The Guardian, The Times and The Daily Mail. She also appears on TV and radio on programmes such as Radio Four You and Yours, Woman's Hour and Good Morning Britain. In 2018, Tanith was nominated Feature Writer of the Year at the British Press Awards
Twitter: @tanithcarey Instagram: @tanithcarey
Website: www.tanithcarey.com
---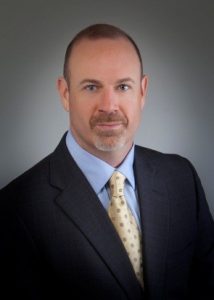 Mr. Ferris has been a Founder, Chairman and CEO of several companies throughout his 20 + year career.
Michael began his entrepreneurial aspirations in 1992 after playing College football at MSSU. Soon thereafter, Mr. Ferris moved to Florida and started TBR Asset Management. After selling TBR, Michael founded Valet Living and spent 17 years creating a market leading company that provided tech-enabled waste, recycling and facility maintenance services to the multifamily real estate sector. In 2012 Mr. Ferris founded Cerca Trova Holdings. Mr. Ferris has a seat on the Department of Homeland Security (DHS) Cyber Taskforce Committee, in Washington DC, and is involved in numerous business organizations and international committees in LATAM and United Kingdom.
Michael was named Ernst & Young Entrepreneur of the Year in 2011 and has been a Judge for the EY awards program from 2012 – 2017. Mr. Ferris is a proud contributor to the Occam STEM Foundation, St. Jude Children's Research Hospital.
---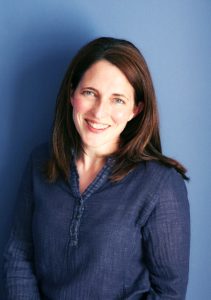 Liat Hughes Joshi is the author of five parenting books including How to Unplug Your Child (Summersdale/ Hachette 2015) and Five Minute Parenting Fixes (Summersdale/ Hachette 2018). She's a contributor to a range of national newspapers and magazines, including The Daily Telegraph, The Guardian and The Sun. Liat also appears regularly as an expert commentator about parenting and family life, on Sky News, BBC Radio Five, Good Morning Britain and more. Read some of Liat's other recent features: https://liathughesjoshi.contently.com/
Twitter: @liathughesjoshi
Website: liathughesjoshi.co.uk
---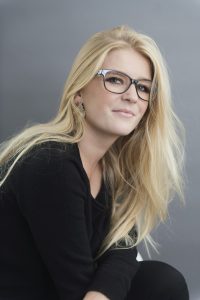 Kate Moyle is an Accredited Psychosexual & Relationship Therapist in Central London. She specialises in working with those that are struggling with difficulties with their sex lives and sexuality, including many in their twenties and thirties who are impacted by the stresses of modern life. She considers a client's problem or sexual dysfunction in terms of their personal context and meaning and the role it holds for them as an individual. Kate often works with people to recognise their personal understanding of their sexuality and sexual health; with the view that issues have roots in psychology, emotion, the physical body, and a person's history and culture. Ultimately her aim is to help people get to a place of sexual health, happiness and wellbeing. Kate is passionate about having open, honest and realistic conversations about sex; that help people to feel educated and aware in order that they can make the informed decisions that are best for them and feel comfortable in their sexuality. She holds a Bachelor of Science Degree in Psychology, Post Graduate Diploma in Integrative Psychosexual Therapy and Masters Degree in Relationship Therapy.
Twitter: @KateMoylePsyc Instagram: @KateMoyleTherapy
Website: www.katemoyle.co.uk www.thethoughthouse.co.uk
---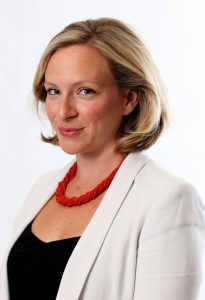 Sally Peck writes about family and travel for the Telegraph and is a regular commentator on family issues on television and radio. A former teacher, she is a mother of two.
Twitter: @mathildeny
---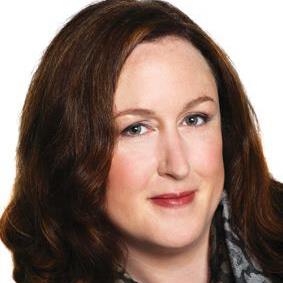 Jo Wiltshire is a parenting author and journalist. She has written three parenting books – including The Baby Sleep Bible and Sneaky Parenting – focusing on smart, non-judgemental advice for 'real' parents, and has been a contributing writer and editor for Dorling Kindersley and Miles Kelley publishers.
A former writer and interviewer for The Mail on Sunday, where she specialised in long-form pieces with celebrities including Sir Ian McKellen, Hugh Jackman, Heath Ledger and many more, she also provides expert comment for TV, radio, web and the print press.
Her journalism work focuses on family, parenting and youth issues with an interest in social media and technology. She is passionate about empowering parents to believe they are their own best experts. She has acted as brand ambassador for websites including Childcare.co.uk, and writes columns focusing on the humorous side of parenting life, with a regular column currently running in Shine magazine.
Jo is also a qualified and experienced journalism lecturer. She has two children, who do their best to provide inspiration for her writing, and in her spare time she is learning photography and enjoys chilling out with her extremely lazy rescue greyhound.
Twitter: @Jo_Wiltshire
Website: www.jowiltshire.com